Training Course – Calibration of automatic transmission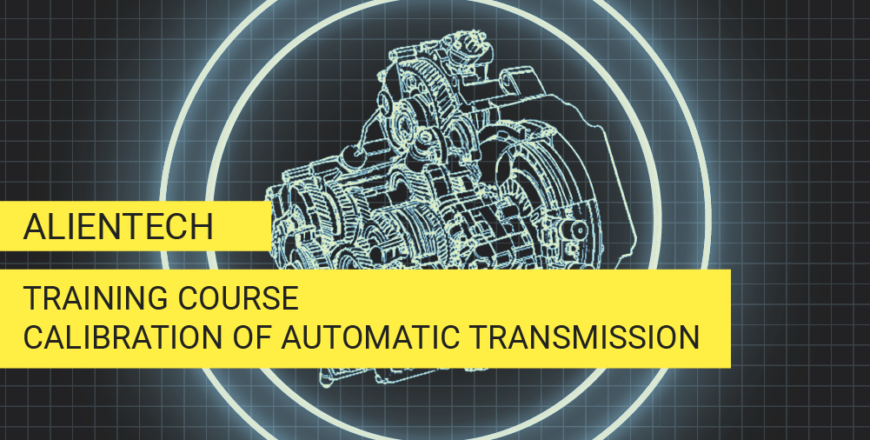 Your training course to become an expert chiptuner starts here!
Watch the videos and read carefully to find out what this Alientech course offers you!
With this course you will learn and understand principal and required information to modify the original file of any type of automatic transmission. In addition to unlocking the maximum engine performance, you will be able to improve the shifting fluidity and decrease the time it takes to switch from one gear to another.Within the course you will also find some practical cases, to better understand how to apply the information learned, and Learning Checks to test yourself.
Remap with Alientech! Leading company in the professional chiptuning world.
Alientech will guide you into this training course, giving you the opportunity to acquire key skills to start your chiptuner career.
Elements of automatic transmissions
Brief description of the components of automatic transmissions
Elements of the kinematic chain
"Chemistry" of automatic transmissions
ECU interfacing with TCU
Quick distinction between the different types of automatic transmissions
Gear selection and shifting strategy
Main sensors, actuators and automatic gear selector
LEARNING CHECK - Session one
Automatic transmission control strategy
Automatic transmission control strategy: Introduction
Main control parameters of automatic transmissions
The automatic transmissions with torque converter
Torque converter: Introduction
Torque converter operation
CVT transmsission: Introduction
CVT automatic transmissions operation
The robotic automatic transmissions
Automatic robotic transmissions: Introduction
Automatic robotic transmissions operation
The Dual-clutch automatic transmissions
Dual-clutch transmissions: Introduction
Dual-clutch transmissions operation
LEARNING CHECK - Session Two
How to set up a tuning procedure
Method used for practical cases
Description of DSG-DQ250 MQB (0D9) transmission
Practice case 1: Specific characteristics
Practice case 1: Tuning procedure
Practice case 1: Performance, results and diagnostics
Description of DL501 VAG – 0B5 transmission
Practice case 2: Specific characteristics
Practice case 2: Tuning procedure
Practice case 2: Performance, results and diagnostics
Description of DDCT C635 FCA transmission
Practice case 3: Specific characteristics
Practice case 3: Tuning procedure
Practice case 3: Performance, results and diagnostics
Training Course – Calibration of automatic transmission