Tuning example Continental SIMOS 18 – VAG – 2.0l petrol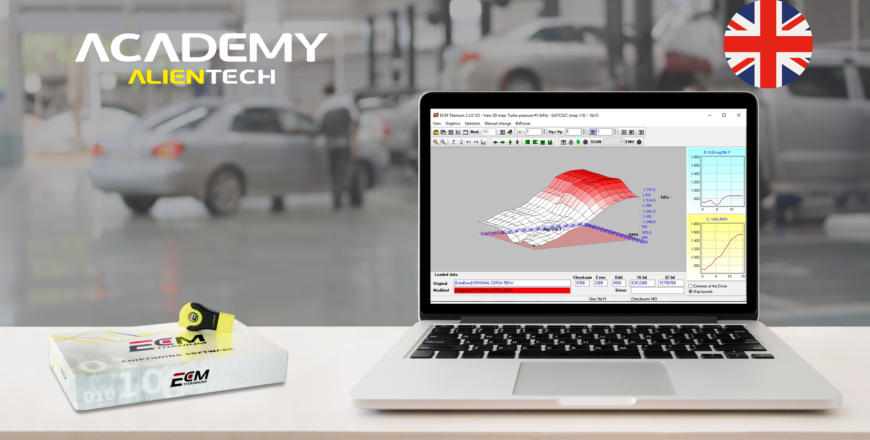 The Audi S1 is powered by a 2.0 TFSI petrol engine that delivers up to 170 kW of power.
The vehicle we analyzed is a Sportback Quattro, with all-wheel drive and manual transmission.
But don't be afraid of the power losses typical of the four-wheel drive vehicles: Alientech successfully balanced the increase in performance and preservation of all mechanical components!
Continental SIMOS18
2.0 TFSI
Audi S1 Sportback Quattro, petrol, 2015
The Audi S1 is lightning on four wheels! Light, powerful and compact: what more do you want? Even more power and torque, to begin with!
This Alientech practice will allow your S1 achieve its maximum potential, without compromising safety and reliability. Moreover, this practice of remapping will also be invaluable for other vehicles of the Volkswagen group equipped with the same 2.0 TFSI engine and the same Continental SIMOS18 engine control unit. In fact, there are very many vehicles compatible with the one analyzed here.
The training will be followed by both beginner tuners, who will easily get results guaranteed by Alientech technicians, and more experienced tuners, who will be able to integrate the modification techniques displayed into their work to achieve even more surprising results.
In less than an hour you will learn all you need to know to easily tune your car, you can follow the wizard to edit the original file and, finally, you will check the results of increased performance and diagnostic tests. In short, this example is a concentration of knowledge at an affordable price: it will allow you to increase both your skills as a tuner and the number of vehicles passing through your workshop!
Compatible Vehicles
| Model | Engine Size | Generation |
| --- | --- | --- |
| Audi S1 (8X) Sportback Quattro TFSI | 2,0L -> 1984cc | 1 (MY2015) |
Compatible Vehicles
| Model | Engine | Nominal Power |
| --- | --- | --- |
| Audi A4 (8K/8W) | CNCD, CYRB | 165kW / 185kW |
| Audi A5 (8T3/8F7/8TA) | CNCD | 165kW |
| Audi A6 (4G) | CYGA | 140kW |
| Audi Q3 (8U) | CULB, CULC | 132kW / 162kW |
| Audi Q5 (8RB) | CNCD | 165kW |
| Audi Q7 (4M) | CYRB | 188kW |
| Audi S1 (8X) | CWZA | 170kW |
| Audi S3 (8V) | DJJA, CJXF, CJXC, DJHA | 221kW / 210kW / 221kW / 228kW |
| Audi TT/TTS/Roadster (8S) | CHHC, CJXG | 169kW / 228kW |
Compatible Vehicles
| Model | Engine | Nominal Power |
| --- | --- | --- |
| Seat Leon Cupra (5F1) | CJXC, CJXH, CJXA | 221kW / 213kW / 206kW |
| Seat Leon SC Cupra (5F5) | | |
| Seat Leon ST Cupra (5F8) | | |
One lesson of about 50 minutes, composed by 3 sections:
First section:
in this part of the course we will describe the characteristics of the vehicle by listing version, equipment, year of production, traction and type of gearbox. Then, we indicate all the vehicles – even of different car manufacturers – equipped with the same engine or similar version; immediately after, the specifications of the engine control unit will be specified in detail: that is the identification data and the versions for the emission classes. In addition, we talk about the types of connection with Alientech tools – which are useful for the remapping – by indicating the protocols of use, the available functions and giving some practical advice for editing operations. Finally, the structure of the original file is presented by indicating the addresses and the various areas.
Second section:
this part directly addresses the remapping practice. After a brief introduction, we present the summary list of the maps that will be modified, the Alientech modification method and its specific application to the vehicle in question. Following the wizard of this online course, you will be able to create a mapping that will ensure high performance and guaranteed reliability.
Third section:
this last part is dedicated to the discovery of the potentialities of this remapping practice: the new increases, compared to the original settings of the vehicle in a precise and detailed chart, clarify efficaciously how this remapping practice is effective and surprising.
Tuning example Continental SIMOS 18 – VAG – 2.0l petrol